UNA SORPRESA PARA JUAN Y ROSA By Elizabeth Stone O'Neill, Illustrated by Adele Nova O'Neill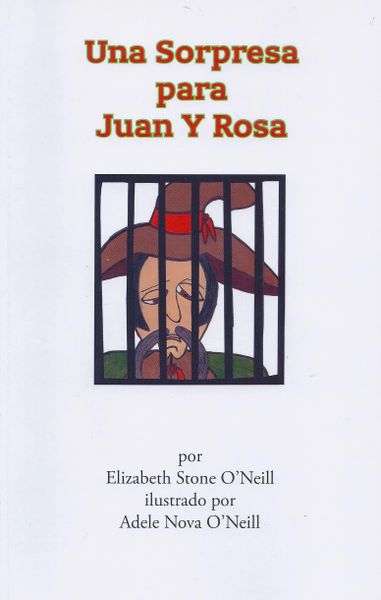 UNA SORPRESA PARA JUAN Y ROSA By Elizabeth Stone O'Neill, Illustrated by Adele Nova O'Neill
Una Sorpresa para Juan Y Rosa is the second of three lively books in Spanish and English designed to help elementary age children handle both languages. Three bad guys try to steal the family's savings. Each member of the family becomes a hero in turn in the running battle and final victory that sends the bumbling villains off to jail.
41 pages and 37 illustrations 8.5" X 5.5" 4.75 oz

Adds 13 verbs and 41 new words.