MOUNTAIN SAGE: The Life Story of Carl Sharsmith, Yosemite's Famous Ranger/Naturalist, 2nd Edition By Elizabeth Stone O'Neill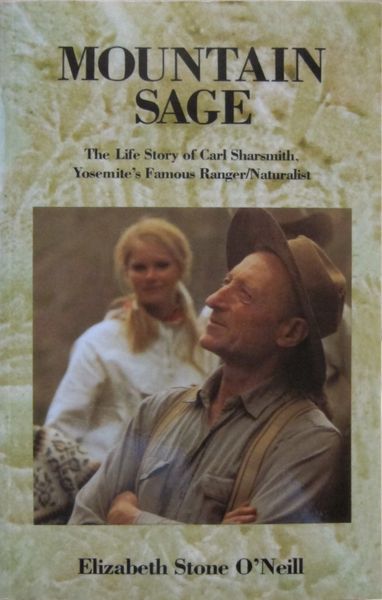 MOUNTAIN SAGE: The Life Story of Carl Sharsmith, Yosemite's Famous Ranger/Naturalist, 2nd Edition By Elizabeth Stone O'Neill
Carl Sharsmith came to the spectacular high country of Yosemite's Tuolumne Meadows as a young ranger / naturalist, and for sixty-three years the meadows were his summer home.  With the passing seasons he gained a permanent place in their history and in the hearts of those who visited them.  No one has ever known as much about this High Sierra region as Carl, and probably no one ever will. 

O'Neill chronicles here the story of his life: his boyhood in Switzerland, England, Canada, and the United States;  his youth working alternately as a logger, a chef, and advisor to a group of adventurous boys, his return to school to earn a doctorate in Botany from the University of California at Berkeley, and his lifelong committment to Yosemite.

As a ranger/naturalist he was the consummate guide to the geology, flora and fauna of this amazing national treasure.  Sharsmith himself became a treasure of the park to all who knew him.
234 pages, 54 illustrations    8.5" X 5.5"    12.25 oz