El Mundo Hermoso / The Beautiful World by Elizabeth Stone O'Neill, illustrated by Phunphalla Keo, translated by Jeanne Vogliotti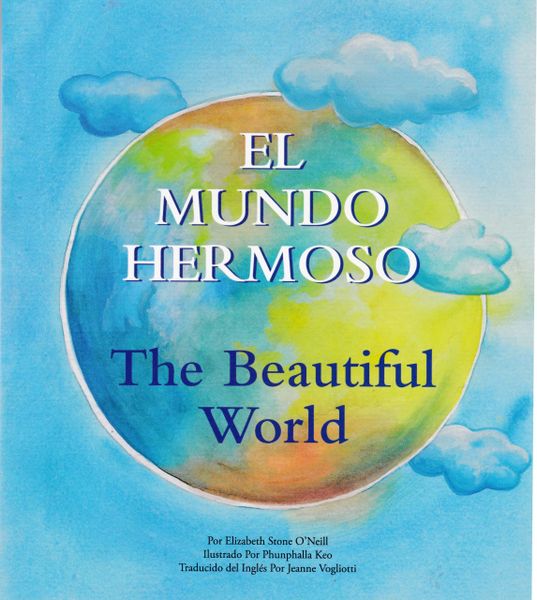 El Mundo Hermoso / The Beautiful World by Elizabeth Stone O'Neill, illustrated by Phunphalla Keo, translated by Jeanne Vogliotti
Bi-lingual Spanish/English - can be used to learn either language.
Imagine a small world!  Children can. Imagine learning to take care of it!  We all could.
A fun book for little people and the big ideas we and they need to take care of our own wonderful one and only Beautiful World.

38 pages with 29 colorful illustrations      9 " X 8 "    6 oz

Also available in English, and bi-lingual Khmer/English (Cambodian)